Holdings information is available on the Investor centre home page. Use the Show details button to reveal your holdings detail.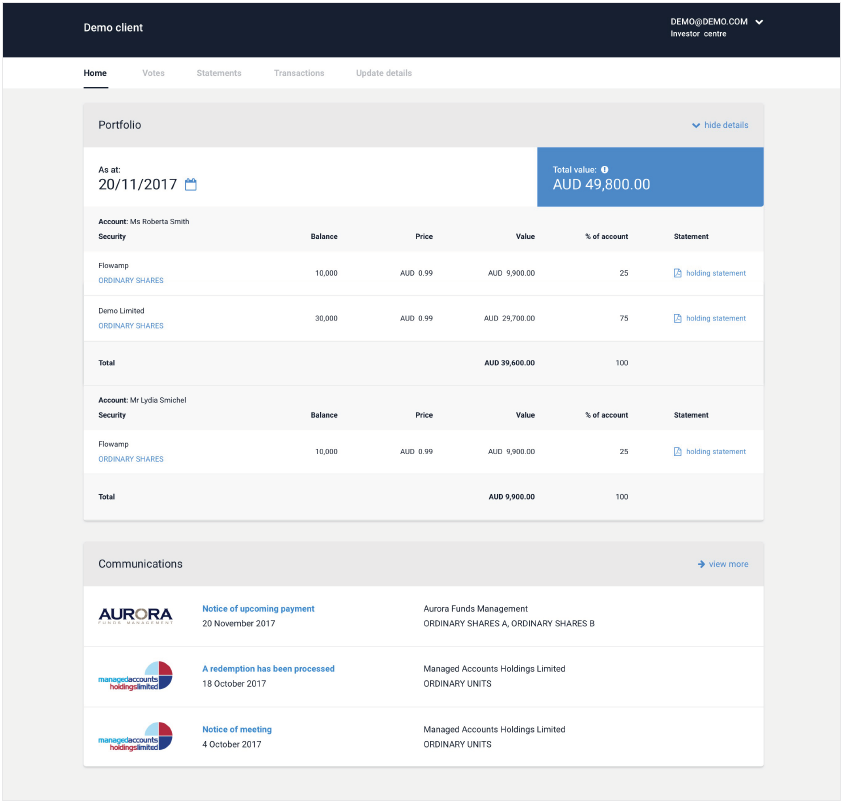 Use the date picker to select a date at which to view your holdings. The blue Total value box will show the value of your holdings, if the issuer has included price information for your securities.
Click on the Security name to see detail on your holding. Here, you will see:
Security details

with your balance

Registered

Name and address
Payment instructions
Tax details
Contact details
Communication preferences
Clicking on the holding statement link reveals a date range picker for your holding statement. Apply a range, click the blue download link. A PDF holding statement will be downloaded.
The PDF holding statement will show transaction details for the date range selected, as well as an opening balance and a closing balance. Each transaction will display:
Date
Description
Price
Value
Quantity
Balance

as at the transaction date